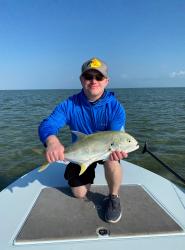 Living with epilepsy
2016 Scholarship Winner
School attended
Arizona State University
My name is Derek, and I've had epilepsy since I was one year old. Epilepsy was a major challenge for me by making academics, particularly subjects with an emphasis on memorization, difficult. Due to recurring seizures, I was unable to drive while many of my classmates had the luxury to do so. A life-altering moment occurred when I had a grand mal seizure in front of all my high school classmates. The event led to hospitalization and surgical treatment. Prior to that, I had tried nearly all conventional anti-epileptic drugs, many of which had serious side effects. Post surgical treatment entailed months of headaches, immobility, and rehabilitation. Despite the hard road that surgery entailed, it ended up being a very positive life altering decision.
Since surgery, I have been seizure free for nearly seven years and able to excel in two STEM (Science, Technology, Engineering, and Mathematics) programs - graduating with honors. I recently completed my master's degree in business analytics (May 2020) and my bachelor's degree in biomedical engineering (May 2019). Throughout my undergraduate years I was able to do three internships at the Mayo Clinic and have an impact on health care delivery. I published and presented an abstract at the Annual Biomedical Engineering conference. As a student researcher at ASU I was able to work with a team and develop a working orthotic medical device to provide a patient with the ability to grasp and release objects. After completing my undergraduate program, I worked in distribution operations management at a local energy firm; this was done in conjunction with my master's degree.
Getting here could not have happened without the financial support that the UCB Family Epilepsy Scholarship provided. I chose to apply to the scholarship to help continue my academic journey and complete my undergraduate program. My seizures in high school significantly affected my GPA and ability to get the much needed scholarship funds to make college feasible. After doing continuous research online for scholarships I found the UCB scholarship through my local Epilepsy Foundation. I applied and didn't get it the first time, but with perseverance I reapplied and got the scholarship for my sophomore year of college. Winning this scholarship showed me the importance of never giving up and how rewarding pushing yourself can be.
Since being awarded the scholarship I have continued educating the community about what life is like with epilepsy.
In the future I plan to work my way up the corporate ladder. Eventually, I hope to lead an engineering team in driving innovation and process improvements, while having an impact on patient care.