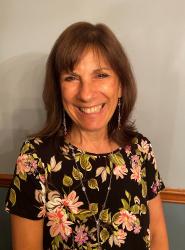 Family member
2010 Scholarship Winner
School attended
County College of Morris
I am the mother of a daughter with epilepsy. My daughter, Alyssa, was diagnosed rather suddenly with epilepsy over Memorial Day weekend when she was 6 years old. Our life from that day on was turned upside down, and battling her condition became a daily struggle. Alyssa had multiple daily complex partial seizures, and none of the medications she was prescribed controlled them. As her caregiver I was involved every minute of every day with her care: her medications, doctor visits, schooling, and insurance claims. Finally, at age 12, Alyssa had surgery to remove a part of her right temporal lobe, which, while it did not cure her seizures, did pave the way for a combination of anticonvulsants to eventually, at age 22, control her seizures.
It took 10 years for Alyssa to heal from the surgery and catch up both socially and academically. She began to perform better in school, and she graduated with honors from high school. She started out in community college, where she studied graphic design, and then upon graduation she transferred to a four-year college to complete her graphic design degree. I was thrilled that she chose this path, because I have been an artist all of my life. I have a fine arts degree from college, but since I had graduated, the art field had entered the digital world, and I was eager to learn how to create art on computers. The community college that Alyssa attended had an excellent program with excellent professors, and I felt that with this additional training I could also become a graphic designer.
I applied for the UCB Scholarship and was thrilled when I won! This enabled me to pursue a degree in graphic design. As a non-traditional (older!) student, I soaked up everything I could learn! It was so interesting. I completed the requirements for graduation, including an internship at a small advertising and marketing agency. I learned so much while there, but they didn't have enough work to keep me on, so I took another job with a small boutique, working on their website and creating brochures, flyers and postcards. Soon afterwards, I applied for a job in the graphics department for the County of Somerset in New Jersey, which is where I am working today. I love my job! I have so many outlets for my creativity: brochures, flyers, logos, postcards, booklets, posters, newsletters, annual reports, and so much more! I have been involved in branding campaigns for many of the county divisions. One such campaign resulted in my winning an award in 2019 from NACIO (National Association of County Information Offices). The county sent me to NACIO's Annual Conference in Las Vegas to receive my award. It was a thrill to be recognized for something I enjoy doing.
I have always wanted to have a career in art, but that didn't happen after college, and life took me in a different direction. The UCB Scholarship enabled me to accomplish my dream of an art career, and I am so grateful for the opportunity it has afforded me.